Preventive and restorative pet dental care is often an overlooked element of healthcare, but it is critical to your pet's well-being. Our vets in Montecito keep your pet's oral health in check. 
Dental Care for Pets
Routine dental care is a critical component of oral and overall health for both cats and dogs. However, most pets don't get the oral hygiene care they need to keep their teeth and gums healthy. 
The veterinarians at Montecito Pet Hospital offer complete dental care for your pet, from basics such as dental exams, teeth cleaning and polishing to dental X-Rays and surgeries. 
We're also enthusiastic about educating pet parents about the need for home dental care for their furry friends.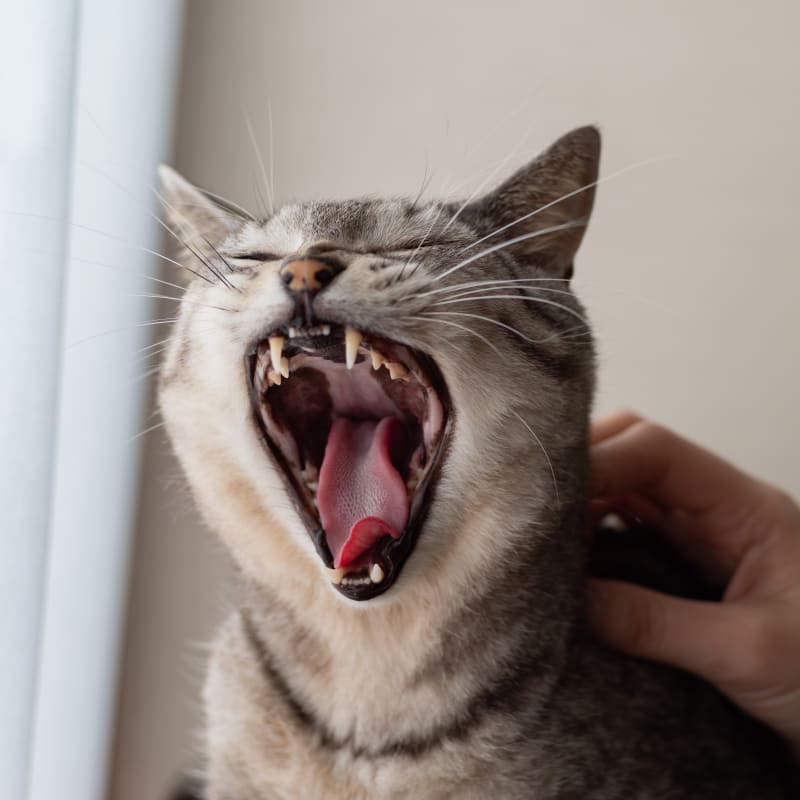 Pet Teeth Cleaning & Exams
Similar to people, dogs and cats should come see us at least once a year for a dental examination. Pets who are mores susceptible to dental issues than others may need to visit more often. 
The vets at Montecito Pet Hospital can assess, diagnose and treat dental health issues for cats and dogs. 
FAQs About Pet Dental Care
Here are some of the most frequently asked questions we receive from clients about pet dental care. 
Here are some of the most frequently asked questions from our patients about pet dental care.