Dr. Pearl Engler is a veterinarian in Montecito.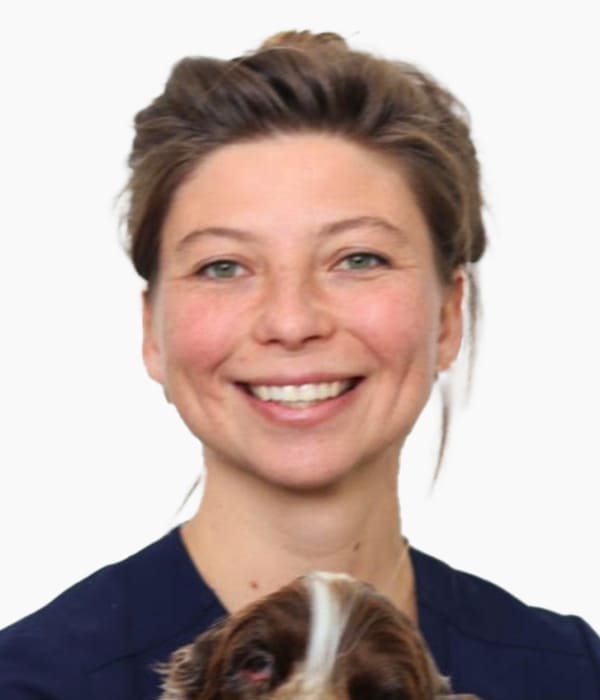 Dr. Pearl Engler
Dr Pearl Engler was raised in Los Angeles attending French speaking schools and spent much of her adolescence in her family's home located in Southern Baja, where her parents continue to live.
She attended the University of Santa Cruz where she earned her Bachelor of Science degree, then went on to veterinary school in Ireland at the University College Dublin. After 5 years in Ireland, Dr Engler traveled and practiced small animal medicine in New Zealand.
Now back in California, she is thrilled to make Santa Barbara her forever home. Dr Engler shares her time with her partner Travis and their spotted brown Catahoula mix, Amos.